(psst.. click on the links above to navigate!)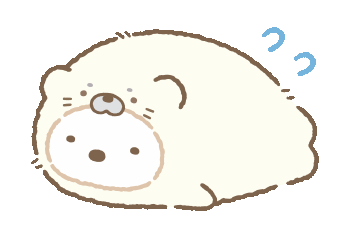 hiya, it's kibble/reese/bay! we're a DID system who use he/meow pronouns.
---
basics
system name: sakura bay

collective names: reese, kibble, bay/bayou, and mal/malach

pronouns: he/meow

age: 22

race: white

about
hi, we're sakura bay, a DID system who collectively goes by reese/bay/kibble/malach. we're reserved and awkward but can be talkative when we get comfortable around people. in general, we're very friendly and open-minded!
likes
jerma985, better call saul, succession, minecraft, nintendo, vocaloid, ben folds, pentatonix
what i tag
any form of oppression (racism, lgbtphobia, sexism, ableism, etc)

all NSFW content and talk of it

assault, abuse, ramcoa

self harm, eating disorders

ask me if you need me to tag anything else
notes
no discourse or (past) drama

minors are welcome to follow

ask who is fronting if you're curious

our typing style might change depending on who is fronting
kin list
it's so fucking joever
---
mascots
pretty much just system mascots
| character | source |
| --- | --- |
| penny | pokemon |
| moritz | spring awakening |
| sucrose | genshin impact |
| charlie | perks of being a wallflower |
| mark cohen | RENT |
primary
they represent us a lot
| character | source |
| --- | --- |
| gerbo | bugbo |
| aira shiratori | enstars |
| my melody | sanrio |
| dr. charles | chicago med |
| orel puppington | moral orel |
| barry allen | flash (the cw) |
| emolga | pokemon anime |
| sylveon | pokemon |
secondary
characters we relate to
| character | source |
| --- | --- |
| hajime shino | enstars |
| sayaka miki | pmmm |
| dr. huang | law and order: svu |
| kevin | shameless |
| tails | sonic the hedgehog |